Frequently Asked Questions
What do I need for my First Session at Sporting Ethos
1. Please fill out the online registration from sent to you before your first visit. 
2. Please upload all the relevant documents/reports in the registration form.
3. Please ask our office for sharing address, Google Map location if not already shared with you.
4. Let us know if you are driving and need help with parking your car. Please share car details if possible.
5. Please try to reach at least 10-15 minutes before our appointment to account for any delay related to finding our facility. 
Note: We are not providing valet parking due to Covid-19 related restrictions. However, our staff will assist you in parking if your driving.
How much time does a session take?
These are the standard durations of the sessions offered for different services:
Physiotherapy                     : 40 min
Strength & Conditioning : 60 min
360° Assessment               : 2 days (2.5 hours each)
Sport Nutrition                    : 30-45 min
Sport Psychology               : 40-50 min
Sports Massage                  : 40/60 min
Ice Bath                                 : 15-30 min
Any documents I need to bring?
There is a provision to attach all your recent health records like prescriptions, X Ray/MRI, blood test reports in the online registration form. It is recommended that you upload the relevent documents online for your convenience and our ease of access.
Recommended Attire
Assessment & Training: You are advised to wear proper athletic attire and training shoes for prior to any assessment or training session.
Physiotherapy: Please wear comfortable clothing which enables you to perform all the movements without restrictions. It is recommended that you carry/wear a pair of shorts for lower limb related injuries.
Appointment Scheduling
1. Please call us at least 1-2 days prior to your desired appointment date (unless it's an emergency).
2. You can either call us, or book the appointment online .
3. You can also book an appointment through our Facebook / Instagram page at any time.
4. In the rare case that there is no response on calling us, plese use the "Chat with us" feature on our webiste or send us a Whatsapp message at 9910200688.
Sporting Ethos Appointment Cancellation Policy: If any appointment given to you is cancelled less than 12 hours prior to the appointment time, Sporting Ethos reserves the right to charge the full amount for the session.
Protocols to Guard Against Spread of COVID-19
1. Please wear a mask and keep Arogya Setu app handy.
2. Hand santiisers are provided at all Entry points (lift, reception)
3. Please your temperature checked at reception. You should sanitise your hands there.
4. You will be asked to remove your shoes/footwear and keep them in the changing room.
5. Please wash your hands after removing your footwear.
6. Session will start post the above processes.
Guidelines for Assessments & Services
Recovery Methods
Find out more about recovery methods by downloading our recovery method files.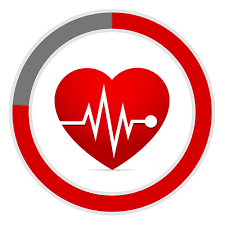 Heart Rate Monitoring
Importance of Heart Rate is enormous for an athelete. Dont take this lightly. Checkout how to keep your heart healthy
Beating Dehydration
Don't Let Dehydration Take You Off The Field.
Terms and Conditions
1. 100% advance payment to be made before commencement of a service/programme.
2. If the number of sessions of a package are used up before the duration of package ends, the services will have to be renewed with a new package.
3. Fees once paid will not be refunded if the client fails to attend sessions scheduled in advance.
4. Client MUST sign the consent form and provide their correct medical history records.
5. All disputes are subject to DELHI jurisdiction only.
6.Sporting Ethos Appointment Cancellation Policy: If any appointment given to you is cancelled less than 12 hours prior to the appointment time, Sporting Ethos reserves the right to charge the full amount for the session.
7. Sporting Ethos will not be responsible for any injuries occurring during the Strength & Conditioning programme. However, based on the assessment of our Sports Physician, we can relax the duration of the programme by 2 weeks.
8. Any programme cannot be transferred from one person to another, in part, or as a whole.
9. Any session provided under a service will be counted as a separate session.
10. Compliance with Sporting Ethos recommendations on recovery and workload is important for the efficacy of the programme.
Privacy Policy
Sporting Ethos ensures the confidentiality of its clients' personal data with utmost care. We may use certain statistics from your data for internal research purposes without disclosing the identity of the client, in any manner. For all other purposes, we seek our client's permission to use their name and personal data.
Service Details: mentioned under Services on website